Medical Operations, Plochingen, Germany
Besim Teparic
Award, 2022
Especially in the medical field, highest quality and reliability, precision and traceability are important criteria for product safety. Besim Teparic regularly implements improvements there in his role as Manager Process Control and does so with great passion and energy, regardless of the time required to create sustainable change. Mr. Teparic is a true ambassador for finding ways to achieve the best as a company, and he has a keen eye for how we can further optimize measurement systems. His passion and determination are greatly appreciated by all, and we are delighted that he is being recognized with the Value in Action Award for Passion.
Purchasing/Safety Manager, DAI Ceramics LLC, USA
Carole Coughlin
Award, 2021
As Human Resources Manager, Carole Coughlin from DAI Ceramics, USA wears many hats. In addition to her day-to-day responsibilities, she is often a coach, facilitator, trainer, recruiter and psychologist. Carole is an excellent ambassador for our company, enforcing company policies fairly while communicating openly and honestly with employees at all levels. She also shows genuine compassion and understanding when working with our staff.
Carole is responsible for many programmes and projects in our company, but still finds time to support other team members in addition to all of this. She has - completely outside of her duties - renegotiated a contract with the local utility company, which has resulted in annual savings of about $25,000.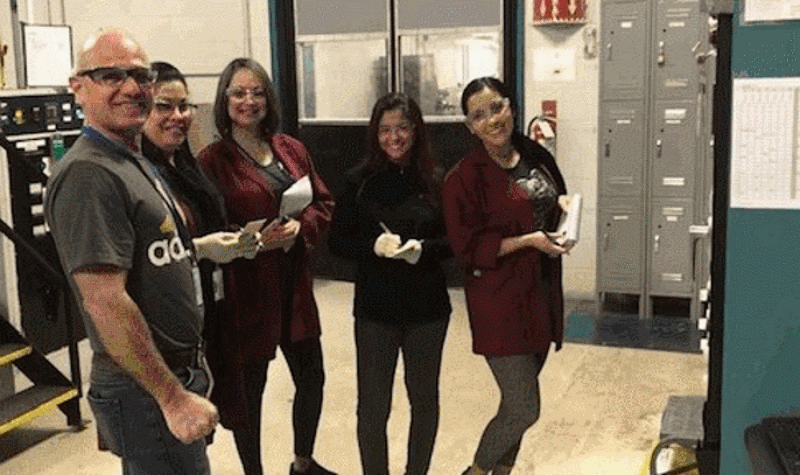 Hermetic Supervisor, Laurens, USA
Bladimiro Zuleta (Blad)
Award, 2020
Blad's dedication to his job exemplifies the value of Passion. On his own initiative, he pushes himself to improve his and the department's success.
Blad's primary role is to make sure parts are made according to specification and deliver them to stock on time. To achieve this he is willing to tackle any problem or challenge, regardless of what that may entail. Examples in the past include working additional hours to ship parts on time, training his team members to upskill their abilities enabling him to work on the next task and it is not uncommon to find Blad building parts himself in order to get them made on time. He regularly jumps in to repair, install or upgrade the furnaces. Blad has a track record of being an instrumental team member for any new project and never hesitates to get involved to help make the project run smoothly. Even with his busy schedule, he finds time to help with company events like "Pink Ribbon Day." His Passion for the job makes him an invaluable member of the team.